About
---
Asia's leading yoga and wellness conference of its kind, bringing together renowned presenters from across the world. Passionately dedicated to serving and offering access to the best yoga and global teachers for the region.
For over a decade, Asia Yoga Conference has inspired change in the growing community, uniting the best of cultures for all bodies and minds. From world famous masters, up and coming talents and teachers from all lineages in yoga and beyond, we have empowered yoga teachers, inspired students and developed yoga community including yoga studios and networks.
DATES
13-16 June, 2019 (Thursday - Sunday)
LOCATION
---
Hong Kong Convention and Exhibition Centre (HKCEC)
1 Expo Drive, Wanchai District
Hong Kong
www.hkcec.com
At HKCEC, Asia Yoga Conference takes place at:
Convention Hall, Level 1 - South Wing/ Phase 1/ Old Wing of HKCEC
MTR DIRECTIONS & MAP
---
Wan Chai Station - MTR Exit A5 (about a 6-10 minute walk)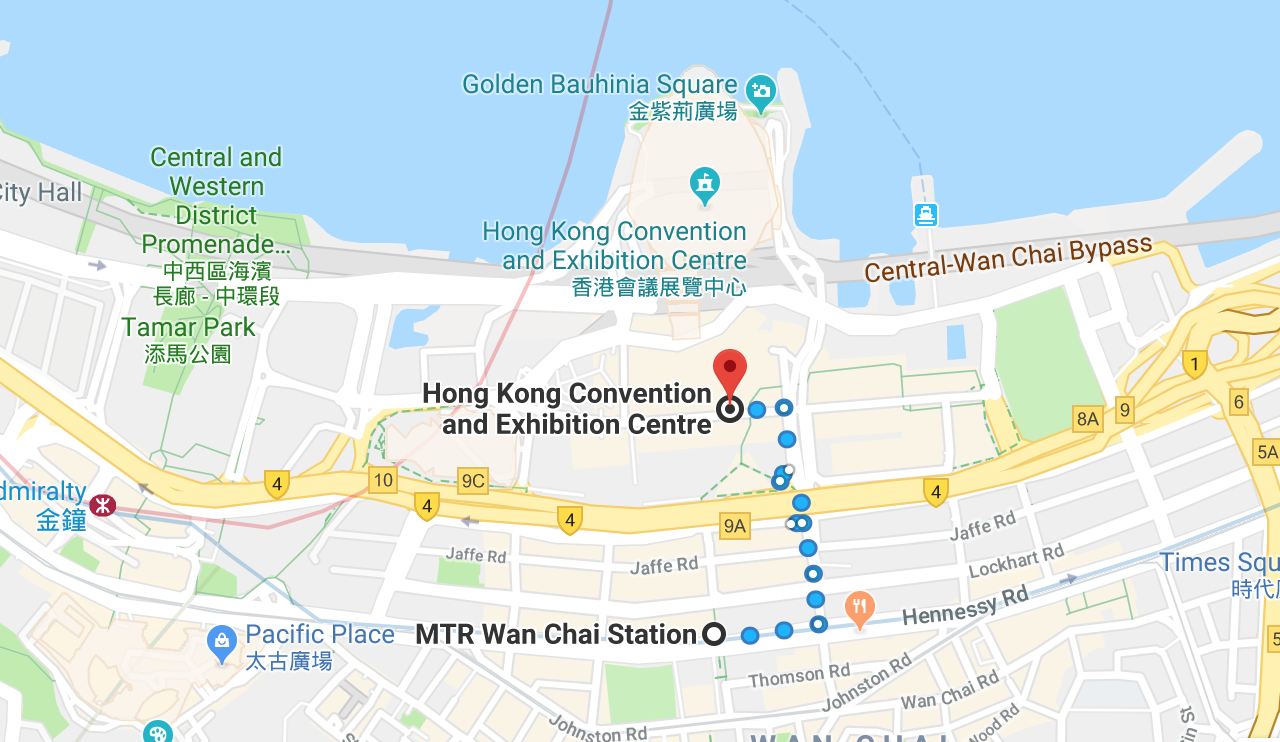 OPENING HOURS
---
Thursday 13 June
6:30am - 8:00pm
8:00am - 7:30pm
1:00pm - 8:00pm
7:30am - 7:00pm
Friday 14 June
7:00am - 8:00pm
8:00am - 7:30pm
9:00am - 8:00pm
7:30am - 7:00pm
Saturday 15 June
7:00am - 7:30pm
8:00am - 7:00pm
9:00am - 8:00pm
7:30am - 7:00pm
Sunday 16 June
7:00am - 5:00pm
8:00am - 7:00pm
9:00am - 7:30pm
7:30am - 7:00pm
---
Important Note:

Classes, faculty, times, events are subject to change without notice. To stay updated on any changes or news, please sign-up on our mailing list or visit our homepage regularly

Join the Evolution Asia Yoga Conference mailing list here
GENERAL ADMISSION
---
The general conference is OPEN TO PUBLIC FREE OF CHARGE, no registration required. This includes:
Yoga Exhibition & Areas
Lounge & Open Areas
Cafeteria
Participation in all listed free events, shows, community classes
CHILDREN
---
Admission to general conference is open to public and children of all ages.
Children must be over the age of 14+ to attend workshops, events or classes (unless specified workshops for kids or families.
FACILITIES AT THE CONFERENCE
ATM/ bank machine
Cafeteria
Car park
Free WiFi internet access
Restrooms
Water fountains
Exhibition marketplace (purchase yoga accessories, mats, props, etc.)
FACILITIES NOT AVAILABLE
---
Changing rooms
Lockers/ locker rooms
Shower facilities
WHAT TO BRING
---
Photo ID (or photocopy of it with your name that matches your registration)
Yoga mat
Towel
Water bottle for water (water dispensers are available throughout the venue)
Props you use or for classes required
Light jacket or shirt (classes are air-conditioned)
Small notebook and pen for notes