About this Year's Mandala
---
BLOOM. GROW. BLOSSOM.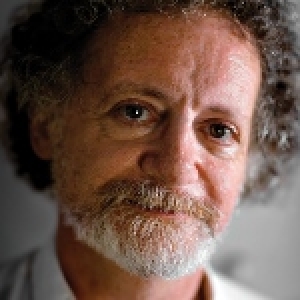 Evolution Asia Yoga Conference is honored to feature a very special mandala created by David J. Bookbinder as our main visual this year.
"Your vision will become clear only when you look into your heart. Who looks outside, dreams. Who looks inside, awakens."– Carl Jung
Carl Jung, one of the fathers of modern psychology, believed mandalas are a pathway to the essential Self and used them with his patients and in his own personal transformation. In this book, I hope to carry on Jung's tradition of using art as a means for healing and personal growth – the primary purposes it has served for me. -David J. Bookbinder
David J. Bookbinder is a psychotherapist, life coachand photographer. He came to psychotherapy after a transformative near-death experience shifted him toward art and healing. As a coach and therapist, for the past 15 years he has helped people find balance, build resilience, overcome fear, and expand their lives. David has been taking photographs since he was six. His award-winning Flower Mandala images were inspired by the paintings of Georgia O'Keeffe and the flower photographs of Harold Feinstein, with whom he briefly studied.
To follow or order more of David's inspiring work:
Merch
Books
Mandalas
Blog
Coaching
Join us for David Bookbinder's lectures and events happening this year at Asia Yoga Conference!
| | | | |
| --- | --- | --- | --- |
| 237 | 13 June, Thursday | 10:30am – 12:30pm | The Art of Balance (Lecture) |
| 234 | 14 June, Friday | 10:30am – 12:30pm | Building Resilience in 5 Steps (Lecture) |
| 235 | 15 June, Saturday | 08:00am - 10:00am | Cultivating Creativity (Lecture) |
| 236 | 16 June, Sunday | 10:30am - 12:30pm | Staying Sane with the Personal Craziness Index (Lecture) |
CLICK HERE FOR MORE INFO TO HIS EVENTS